Utopia 2048
Imagine you wake up in a future where the great social-ecological transformation has succeeded, democracy is flourishing, peace and prosperity prevail, the economy is oriented toward the common good, and the climate crisis has been averted successfully. How would this new world look like?

Utopia 2048 takes two "time travelers" through the cities, businesses and institutions of such an inspiring society. In the course of their journey, they experience democracy innovations in a greened Berlin, they visit regenerative agriculture and a free school in the Brandenburg countryside, they visit the UN Tower in Singapore, a progressive university in Malmö and much more. Along the way, they learn how numerous internal and external developments have guided the great transformation.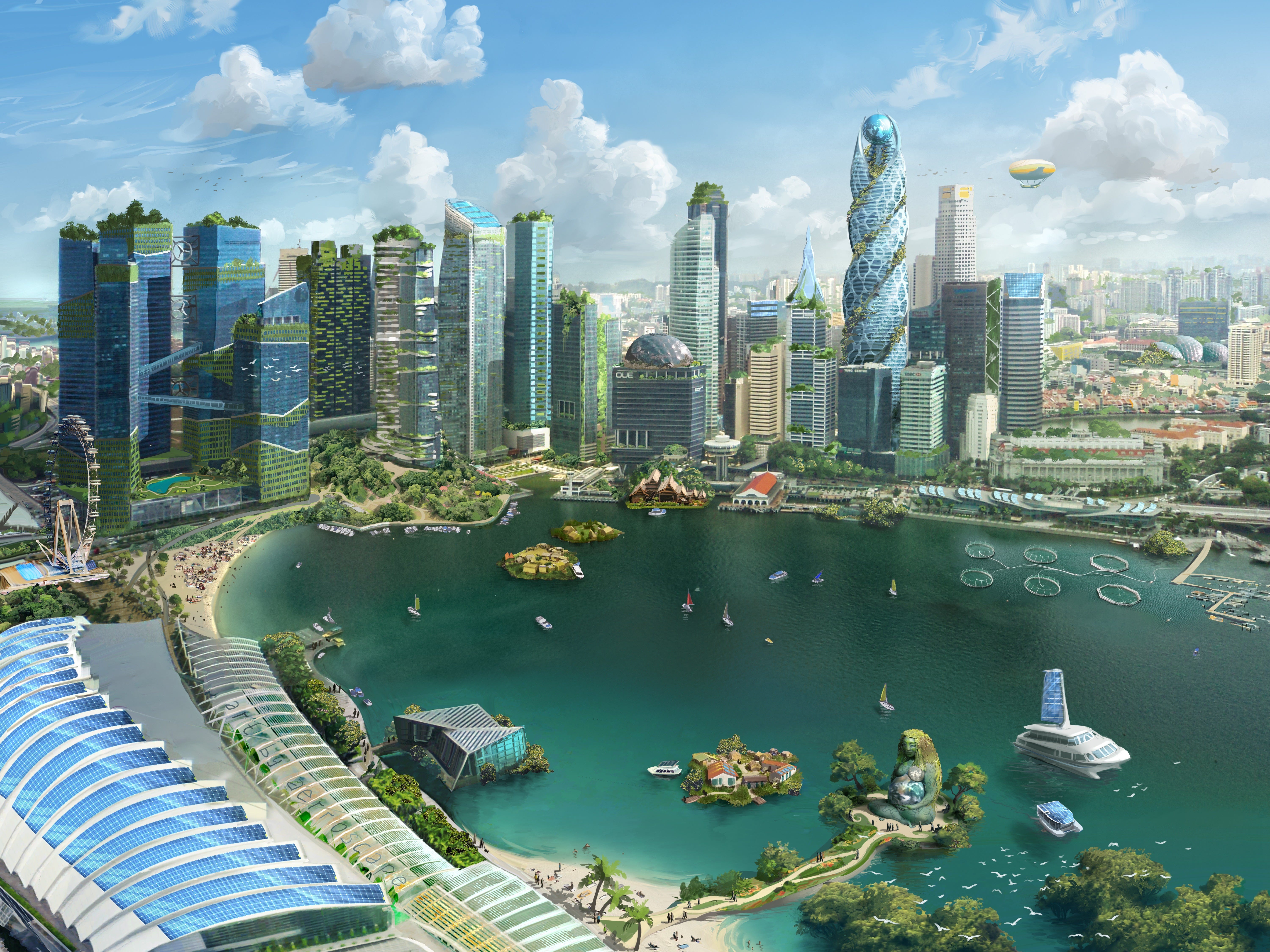 "In times that are almost flooded with negative news, reading "Utopia 2048" is like a single inner sigh of relief. The better world that Lino Zeddies has sketched out so grandiosely and multi-layered is so functional and coherent, appears so tangible and close, that one wonders why it isn't reality yet."
- Miriam Scheibe, FuturZwei
Download and pay-what-feels-right
As "Utopia 2048" shall be a gift to the world, you can download the whole book for free.
However, if you like to give something in return, you are invited to pay-what-feels-right.
Feel free to share the book with anyone who might enjoy it, too!
"You want to escape the gray everyday life and dystopian worldview, and think about a positive future filled with enlightening visions, vibrant green big cities wrapped up in a beautiful story? Then Utopia 2048 is for you!"
- Anis from BUNDjugend
The author
Hi! My name is Lino Alexander Zeddies.
I am a societal developer, transformation pioneer and author for a more beautiful world.


My purpose is to inspire people and organizations with future visions of a more beautiful world and to support the journey there with empowering impulses, innovative methods and utopian spaces of experience.